Hotel Chiaraluna is a design property located in the center of Civitanova Marche (MC), near to the sea and to the city center.
Hotel at the center of Civitanova Marche or near the sea?
Hotel Chiaraluna is the ideal solution for anyone wanting to stay without having to choose between the beauty of the territory and convenience of services.
Hotel Chiaraluna is a design property located in the center of Civitanova Marche, a very nice location close to the sea. Easily accessible from the A14 highway, is the ideal solution for business travelers, couples and families looking for modern, practical and comfortable solutions with a fair value for money.
All the rooms come with parquet or tiled floors and wooden furniture. Each one has a TV with satellite channels, safe, hairdryer, minibar, toiletries, free high speed Wi-Fi connection; also available with balcony. Room service and possibility of late check-out. Free internet point in the hall.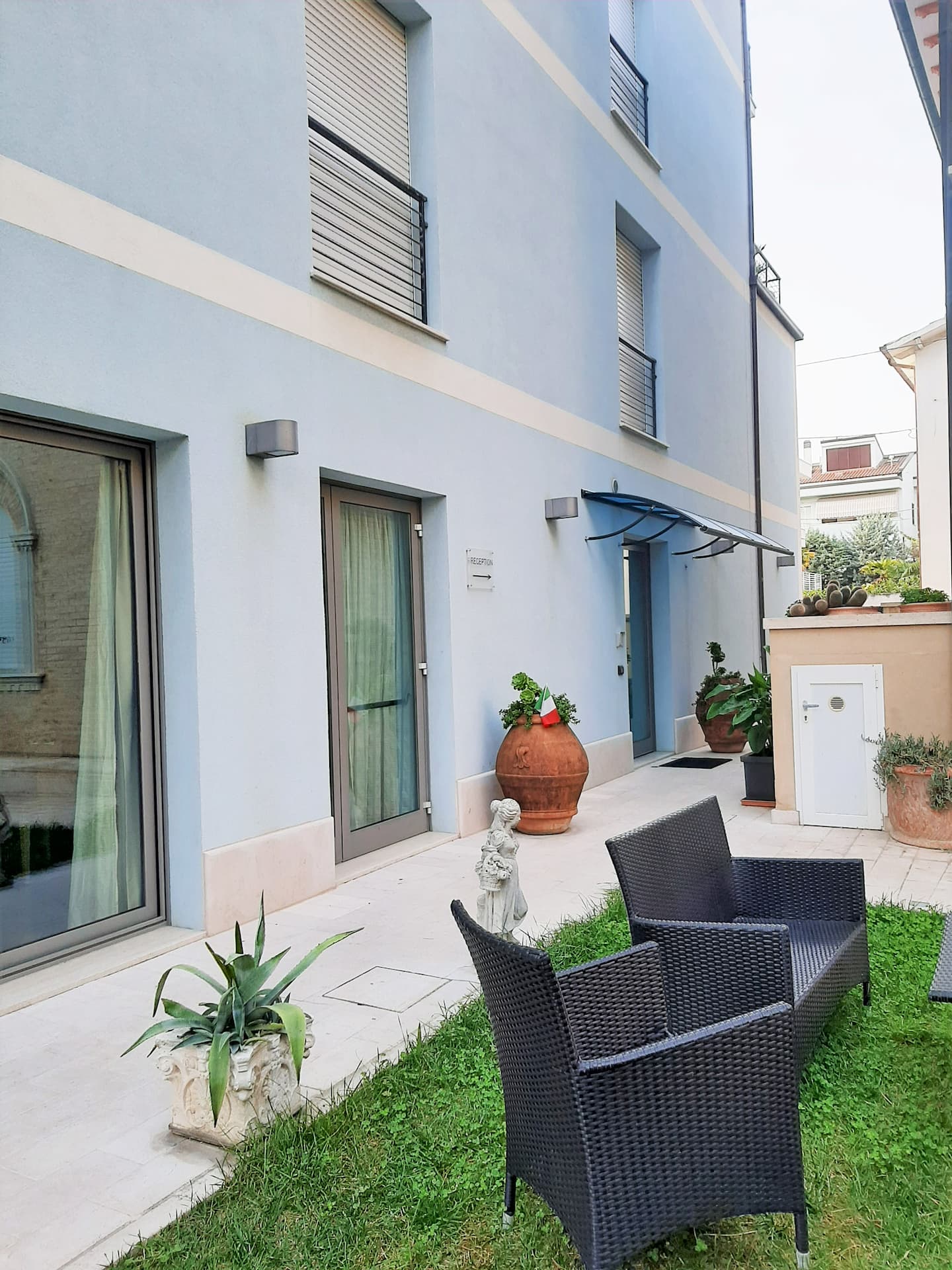 Our Lounge Bar is open all day long with indoor and and outdoor spaces, the garden for example, where our guests can enjoy our buffet breakfast of sweet or savory foods or tase a drink prepared by our staff.
Chiaraluna Hotel, furthermore, offers its customer conventions with the best restaurants and bathing establishments in the city.
24/7 reception service and internal parking are available to our guests (internal parking has limited places; it is also possible to park without any cost nearby the hotel).
Hotel Chiaraluna offers a full programme of weekend promo and business convention, except in the months July and August.
Care for the environment and looking to the future
During the las years, Hotel CHiaraluna decided to apply a series of measures id order to avoid energy wastage and to contribute effectively to this cause.
The Hotel structure, indeed, has a low environmental impact, is provided with photovoltaic panels, thermal insulation, home automation and LED lighting.
Hotel Chiaraluna gives its guests the opportunity to discover the beauty of our region starting by a truly strategic position.
The hotel is 700 meters from Civitanova Marche Station and a 5 minute by car from the A14 highway. It is also 20 km away from the Basilica of Loreto and from Recanati, the city of Giacomo Leopardi; 30 km from the Conero national park and 45 km from Ancona-Falconara airport.
During summer is possible to request bike rental service to explore the surrounding area in total comfort.
Plan your next event with Hotel Chiaraluna
Welcome your guests professionally and comfortably inside our Meeting Room in Civitanova Marche (MC).
Theater-style for about 25 people or 8 people arranged in U-shape setup. The event room is equipped with high speed Wi-Fi Fiber connection, flipchart and video projector.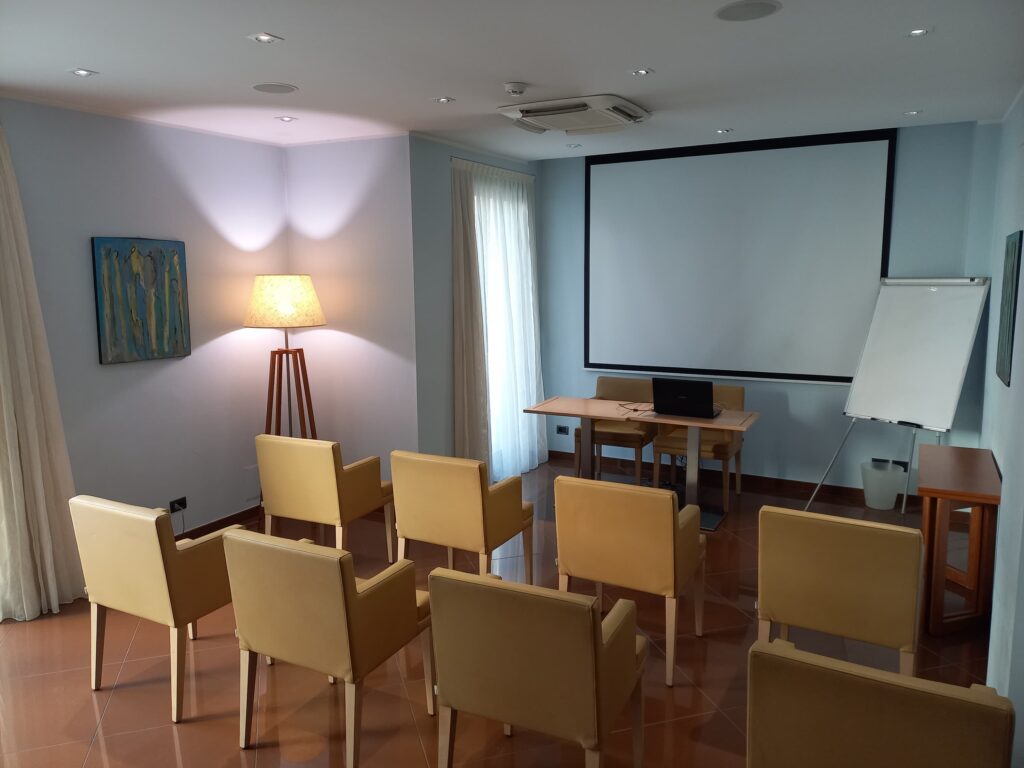 Our Staff is always available to clarify any doubt and answer your questions.
Via del Grappa 37, Viale Vittorio Veneto 89,
62012 Civitanova Marche (MC), Italia